Dave Hanna and Pamela Wood present:
PAINTED ROCK RANCH
Beautiful 20 and 40 acre parcels near Tonasket, WA
Click here for photos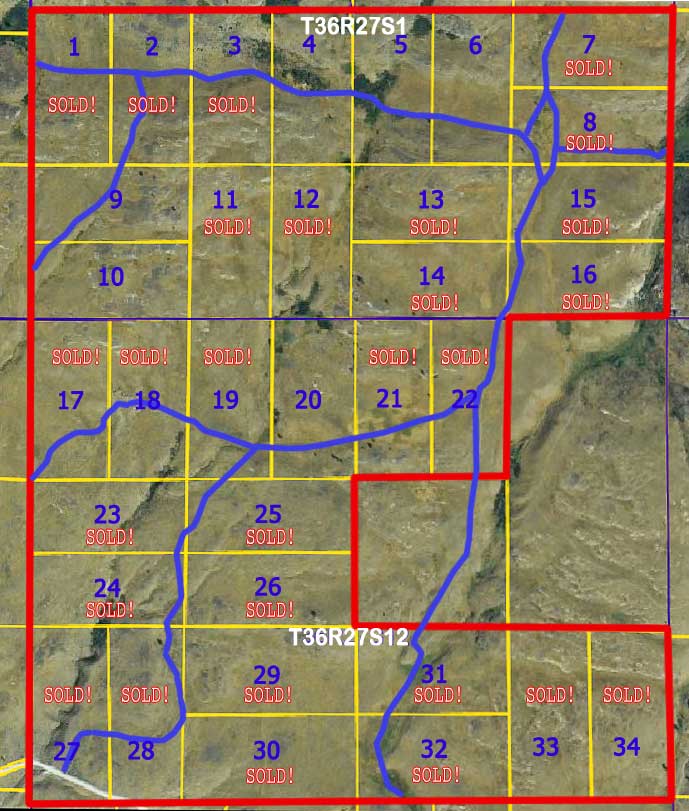 ALL PARCEL LINES AND ROADS ARE APPROXIMATE
For Showing Contact Dave Hanna
PHONE: 509-429-0390
EMAIL: dave@hannarealty.com
Beautiful 20 and 40 acre parcels with sweeping views and southern exposure. Mixture of rolling hills, large level pastures and aspen groves, rock outcroppings and seasonal creek. 9 miles from Tonasket near McLaughlin Canyon and large block of BLM land. Only 4 1/2 miles from highway 97.
For sale by owner - with easy owner contracts available - 20 acre parcels starting at $44,900 for $4,490 down and 6% interest with $290 a month payments for 20 years, or $449 a month for 10 years. No penalty for early payoff. 10% discount for cash.
40 acre parcels starting at $64,900 with $6,490 down and payments of $493 a month for 15 years at 6% interest.
Dave Hanna is retired and is selling only his own properties.